2016 is drawing to a close – and what a year it's been! I think it's probably pretty safe to say that it's been a strange year, right? But
Last year, I rounded up my best Barcelona and best travel moments of 2015, which was a pretty good year. This year, I thought I'd do something a bit different. My friends over at Viaje Con Escalas (a great online travel magazine in Spanish) put out a list of their most-read pieces of the year. I liked the idea so much I thought I'd do the same.
Here are the top 7 posts that you've been reading on Barcelona Blonde this year. Surprisingly, a lot of them aren't to do with Barcelona. Hmm….maybe I need to work on writing more frequently about Barcelona in 2017!

—
From May of 2013, this post is a celebration of all the fantastic things you can do in Ibiza that have nothing to do with the drinking or partying scene! I'm not going to lie; I definitely went to Ibiza to party rather than sightsee.
Which is why I was pleasantly surprised by how much there is to see and do in Ibiza. Come find out what you can do other than drinking here!

—
Charming – but also creepy. That's the perfect way to describe Edinburgh, Scotland, which is home to a number of truly terrifying tales. Last spring, I took a ghost story tour of Edinburgh to delve in deeper to the scary side of the city.
I'm pleased this one got a bit of traction, as it was one of my favorite things I've written!

—
At the beginning of 2015, I was going into the new year unexpectedly unemployed. That meant cutting back a bit on what I was spending.
But luckily, there are tons of cheap things to do in Barcelona. Although you can splash out cash and have a great time, you can have just as nice of a time on under €5 or €10.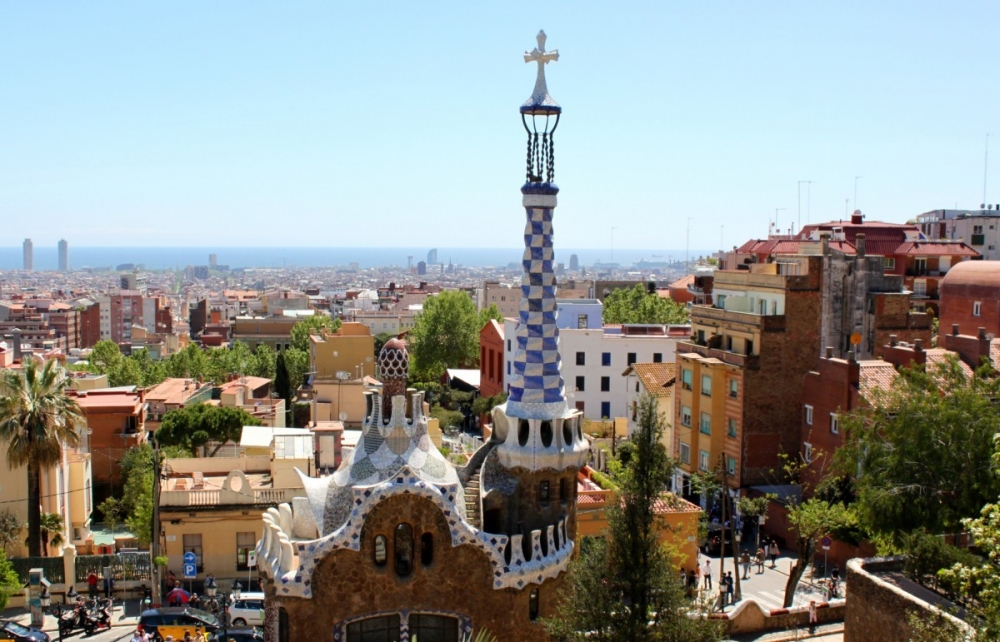 —
Another one from 2013, this post is all about the vintage shopping and flea markets you can find in Barcelona. Since I wrote it, vintage has only gotten bigger and more popular (and, actually, this post could use expanding a bit now).
Curiously, you can often find vintage stores in Barcelona filled with retro American clothing. A lot of the stuff at some stores wouldn't look too out of place at my hometown Goodwill store!

—
Two posts about Edinburgh…maybe I should be blogging about Scotland instead! This post is about the secrets that are hidden along the Royal Mile, the most famous street in the city.
It's always nice to walk up and down, but it's even nicer once you know about these secrets you can look out for.

—
OK, maybe I really should be writing about the U.K.! This post was actually accidental; I'd never set out to have a themed trip around the U.K. at all.
But somehow, I ended up visiting quite a few places that were related to the series. Here's hoping I'll be able to expand the list soon, because all of these spots were fantastic!

—
This year's top post is actually my third-most read post of all time, and I'm pleased to have been able to share one of my favorite things about Barcelona with so many people! The rooftop summertime bars are truly amazing places to enjoy a warm evening.
As it's winter now, lots of them are closed, but keep this in mind for when the weather does warm up again. Which, honestly, can never come soon enough for me.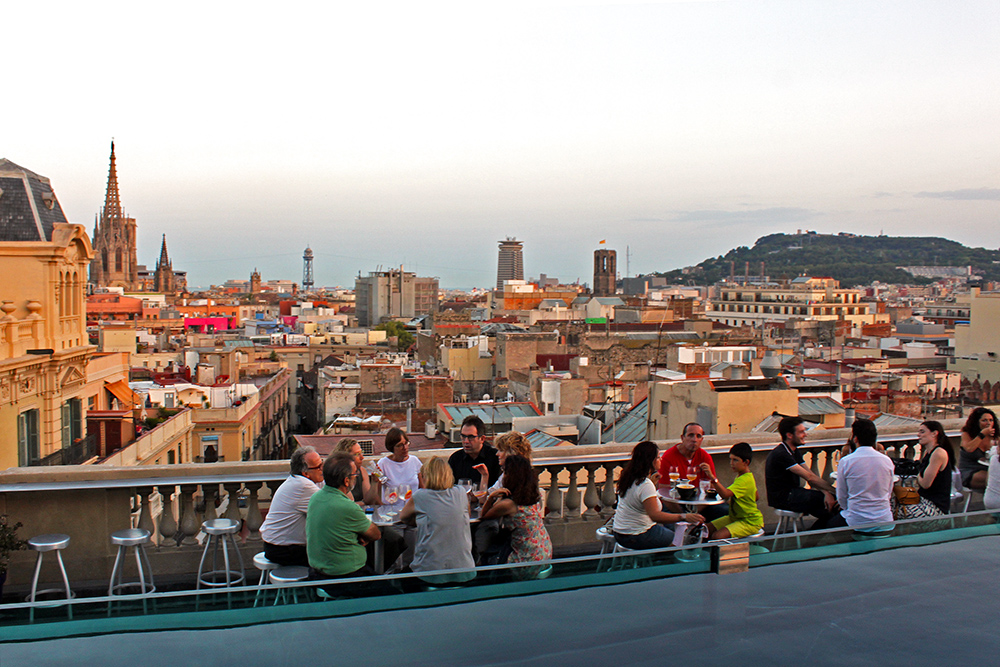 —
That's my top 7 posts of the year! Here are a few more about Barcelona specifically that were also popular in 2016:
—
So, now it's your turn!
—
What was your favorite moment of 2016? Are you as ready for 2017 to get here as I am?
—
*Currently reading: The Freelancer's Bible by Sara Horowitz (a hint at what my New Year's resolution for 2017 might be).
*Currently listening to: "Every Kind of Way" by the Jungle Giants (a weird but fun one with a photo of a place I'll be writing about soon!)
—
Besos!
-Jess
*These are both affiliate links. That means if you click on them and buy something, I might make a tiny commission.