Would you like a 100% customized plan for your trip to Barcelona for €5 per day?
No, that's not a typo – my trip planning services really are just €5 per day, no catches or strings.
I've partnered with a cool new service, tripUniq, that connects locals with travelers who are wondering what to do in Barcelona (or other cities, too). I can give you a totally unique itinerary so you have the best trip possible. I love Barcelona, and I want to help you fall in love with it, too!
Here's how it works:
1. Click over to my profile on tripUniq.
The idea is: instead of spending ages trying to figure out what the best stuff is to do in a city you've never been to, why not just ask someone who lives there?
It's like having a local friend give you their insider tips so you have an awesome trip. In this case, I'm your friend!
2. Tell me a bit about your interests and your trip.
Do you want a foodie's dream weekend? Are you fascinated by the culture and history? Or do you want to find the best bars in town? Are you traveling solo, with friends, with your partner, with your family?
Let me know how many days you'll be here, too. One day is €5, two is €10, etc. I can plan part of your trip, or the whole thing.
With what you've told me in mind, I'll start planning your perfect trip to Barcelona.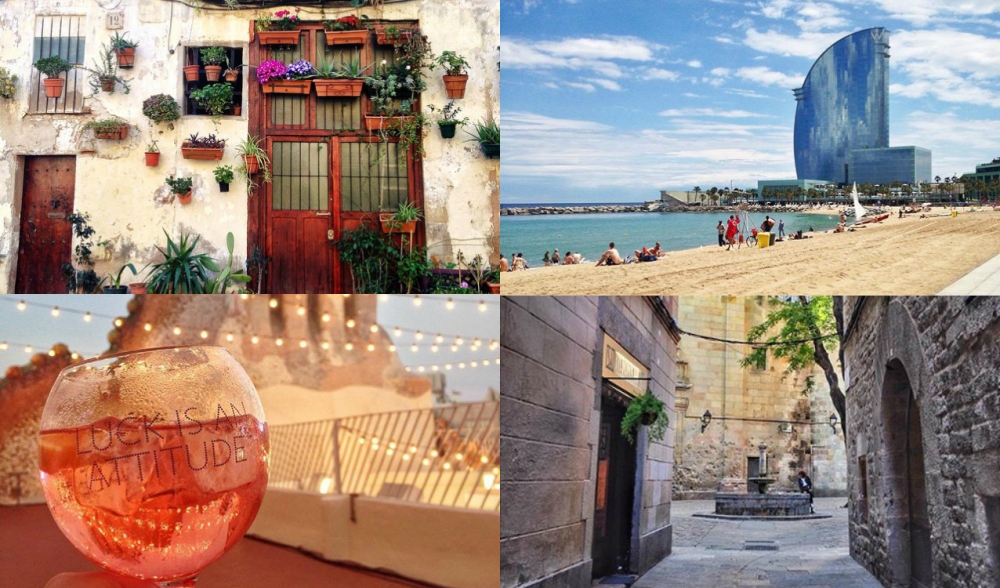 3. In 1-2 days, you'll get your totally custom itinerary for your smartphone.
It includes a map, practical information, a list of cool events going on, and how to get from one place to the next. There will also be info and tips about each point of interest on the route.
(P.S. Download the itinerary and you'll be able to access it offline. No nasty data fees here!)
I'll be with you every step of the way via the itinerary, from making sure you see all the can't-miss sights to showing you authentic local finds you probably wouldn't have come across on your own.
It'll be a bit like having a mini Barcelona Blonde in your phone guiding you around!
4. Enjoy your trip to Barcelona stress-free!
No overpriced tourist traps, no getting lost, no wondering if you've missed out on something amazing – just the good stuff. Really.
So – shall I get started planning your dream trip to Barcelona? 🙂
Besos!
-Jess