It's been a while, hasn't it? I think this is probably the longest I've ever gone without updating my little blog! Good intentions and planned posts just haven't been happening over the past few weeks, and that's for lots of different reasons.
So before getting back into the swing of things, I thought I'd share a bit about what's been going on in my life. It's been a busy past couple of months!

Being sick
This is the not so fun one. A few weeks ago I was so sick I was in bed for five days straight. In total, I felt unwell for over an entire month. And, as it turns out, you don't get sick days when you're a freelancer. Cue stress.
Travel!
This might not be much of a surprise, as I always try to be on the move somewhere. From a quick trip to Poznan, Poland to a visit from my parents here in Barcelona to a 10-day trip to Rio and beyond in Brazil, I've gotten to enjoy some fantastic sights over the past couple months. I wouldn't say no to being on the beach with a caipirinha right now!

Work woes
As an accidental freelancer, I'm pleasantly surprised that after over a year at it, I'm still going strong. But not having a plan or strategy has turned out to be very stressful at times, and with all these other factors, it definitely came to a head this fall. I had too much to do in too little time, and I didn't do a very good job of managing either my time or my stress levels.
I'm taking some time to regroup and figure out how exactly I want to focus and make it work. Right now, I'm not doing badly by any means, but it is overwhelming. A bit of focus will definitely help.
That apartment thing again
Remember a few months ago when I was having a tough time with my apartment contract? It seemed like I'd gotten it resolved successfully, but there was one big thing I'd overlooked – I had signed a contract with somebody totally unpredictable and off-the-rails. Whoops.
After a slew of truly awful messages and Whatsapps and a bit of light extortion (all from said person), the situation is finally resolved – but not without many a tear.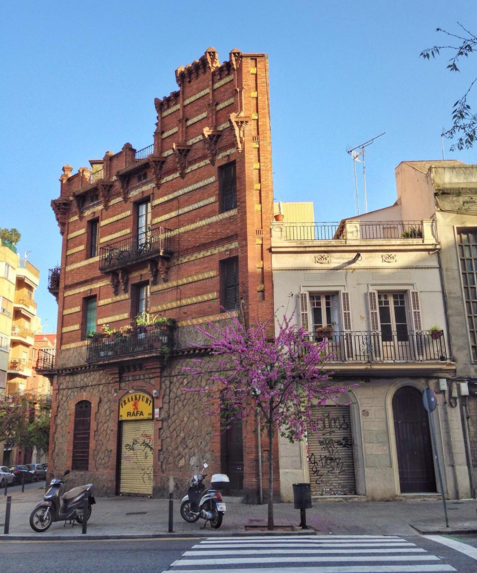 Writing lots!
Just not here. 🙂 Here are a few things that I've written recently you might be interested in.
Barcelona pieces:
Other travel(ish) writing:
I've also been translating the Opodo Travel Magazine.
And…I've started writing in Spanish!

Now, things are settling down a bit and I'm looking forward to being able to write here more. I love writing for my blog and I have some great articles I'm really excited to share for you!
What's been going on in your life lately? Has it been as crazy busy as mine? I'd love to hear about it in the comments!
Besos!
-Jess