It's no secret on that I'm a city girl. I love the buzz of being around lots of people and endless exciting places to discover. But, as much as I adore the hustle and bustle of big cities, even I enjoy visiting smaller places as well. So, with that in mind, here are three great places to visit in Spain apart from Barcelona and Madrid.

Sevilla (Andalucía)
Europe's sunniest city is a common choice for visitors to Spain looking to go beyond its two biggest cities – and that's for a very good reason! This small city is packed full of elegant sights to see, delicious tapas to eat, and of course, fantastic weather.
It'll give you enough to see in two days, from the towering cathedral to the Royal Alcázar and its sprawling gardens to a firsthand look at some of Spain's great traditions like flamenco and tapas.
The weather is sunny and warm all year round, although the temperatures really soar in August. That's why lots of locals escape to the beaches, leaving the city fairly empty. Consider visiting instead in April, when the city hosts its famous Feria de Abril, a traditional week-long fair that makes it feel like you've traveled back in time.
Read more: Flores, Fallas, and Ferias: 3 Must-See Spring Spanish Festivals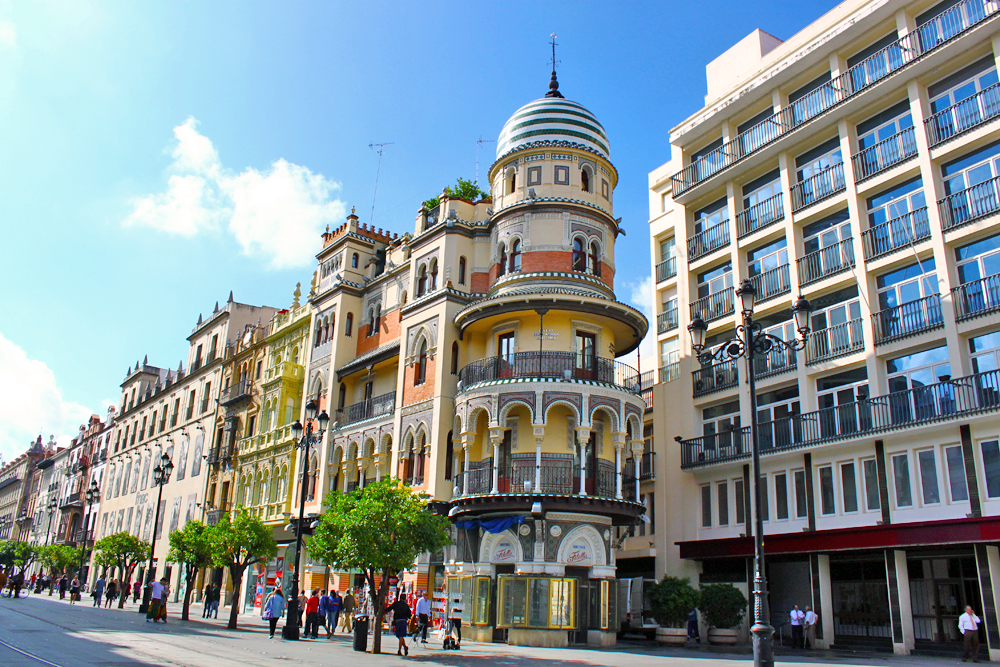 San Sebastián (Basque Country)
Another great city for eating well, San Sebastián is a must for foodies. Rather than tapas, you'll be dining on 'pintxos' here – small mouthfuls of tasty stuff served on top of a piece of bread and skewered into place.
Apart from the fantastic culinary scene, San Sebastián is an elegant seaside city with plenty of lovely sights to stroll around. Take one or two days here to unwind in style.
Whether you choose to lounge on the beach or to wander around the picturesque cobblestoned streets of the Parte Vieja, this is a great place for a short relaxing getaway.
Read more: The Top 5 Things to See in San Sebastián, Spain



Salamanca (Castilla y León)
Famous for its beautiful university, Salamanca is about 120 miles west of Madrid. Its old city center is filled with impressive golden-hued buildings and grand plazas that date back centuries.
Don't skip seeing the cathedrals, for two reasons. One is that there are, well, two of them (normally, cities usually only have one). The second is that you'll find some curious sculptures adorning the doors of the new cathedral, including an astronaut and a monkey eating ice cream. They were added as a cheeky touch in a 1992 restoration project.
You'll only need a day to see the major sights here, but consider staying longer and taking a Spanish course – this is said to be the best place in Spain to learn the language.
Read more: A Colorful Trip Through Spain



I've only included three places here, but there are plenty of fantastic places to visit in Spain apart from Madrid and Barcelona. This article could have easily included about ten other cities!
To find out more about great cities to visit in Spain, why not explore more on Thomas Cook.com? They have all sorts of offers to plan your perfect trip to Spain. 
What's your favourite place in Spain? 
Besos!
-Jess
This article is sponsored, but don't worry – as always, all opinions are mine! 🙂